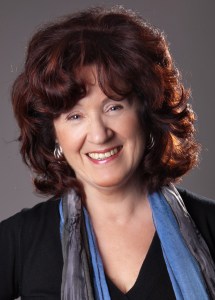 Sue Johnson - Ed.D., C.Psych.
ICEEFT Certified EFT Supervisor and Trainer
Sue Johnson is a clinical psychologist, researcher, professor, author, popular presenter and speaker and one of the leading innovators in the field of couple therapy. She presents and writes on attachment and bonding, the science of love, interventions to repair relationships, trauma couples and forgiveness.
Sue holds professorships at the University of Ottawa in Canada and at Alliant University in San Diego, California. She is one of the originators and the main proponent of Emotionally Focused Couple Therapy (EFT), a powerful, tested intervention to help couples repair rifts and build strong loving bonds. She is also the Director of the Ottawa Couple and Family Institute and the International Centre for Excellence in Emotionally Focused Therapy (ICEEFT) which has numerous affiliated Centres and Communitites in North America and Europe.
Sue received her doctorate in Counseling Psychology from the University of British Columbia in 1984. Her professional books are considered to be among the leading texts on couples therapy and she serves on the board of many professional journals. Her 2008 book – Hold Me Tight, Seven Conversations for a Lifetime of Love, written for the general public, outlines her last 25 years of research and the new science of adult bonding. This book is the basis for a program for post-deployment military couples created for the U.S. military and a relationship education program, Hold Me Tight®: Conversations for Connection.
She has received numerous honors for her work, including the Outstanding Contribution to the Field of Couple and Family Therapy Award from the American Association for Marriage and Family Therapy and the Research in Family Therapy Award from the American Family Therapy Academy. She is an invited Fellow of the American Psychological Association and her work has been noted and elaborated upon in publications such as The New York Times (an article on her program for the US military), the Washington Post, USA Today, and the Globe and Mail, More and Psychology Today magazines. Sue has an active media presence. For example, her favorite radio interview to date was her conversation about love on CBC's Ideas in November, 2009. Her favorite TV spot is on the CBC talk show Stephen and Chris. She blogs on http://www.holdmetight.com and http://www.psychologytoday.com/. Video clips of Sue presenting her work are also shown on the holdmetight.com website.
Sue's passions are her family, her work, and Argentinian Tango.