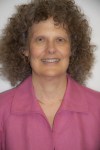 Marlene Best - Ph.D., C. Psych.
ICEEFT Certified EFT Supervisor and Trainer
Dr. Marlene Best, C. Psych. is a certified EFT trainer and supervisor. She has been working at the Ottawa Couple and Family Institute since 2003 where she provides therapy to both couples and individuals, and clinical supervision to pre-doctoral interns and psychologists in supervised practice. She also offers in-person or long-distance supervision (over the phone or via Skype) to therapists anywhere in the world who are learning EFT, working towards certification, and/or just interested in continuing to refine their therapy skills using the EFT model. Using various technologies, such as video review, live "bug-in-the-ear" consultation, or computer screen sharing, Marlene has worked with beginning and more experienced therapists to enhance their couple therapy skills.
Marlene is also a Clinical Professor at the School of Psychology at the University of Ottawa, where she provides clinical supervision to Ph.D. practicum students and interns who are learning EFT. She won the student-nominated award for excellence in clinical supervision in 2016. Marlene is known for her warmth and ability to create a very safe, open learning environment; her interest in and attention to issues relating to person-of-the-therapist; her focus on therapeutic process skills; and, her ability to offer helpful, encouraging feedback in a clear, empathic manner.
Marlene is passionate about teaching EFT Core Skills and works with colleagues in presenting Externships. She also offers mini-workshops on EFT to various professionals, including graduate students in psychology, medicine, and education.